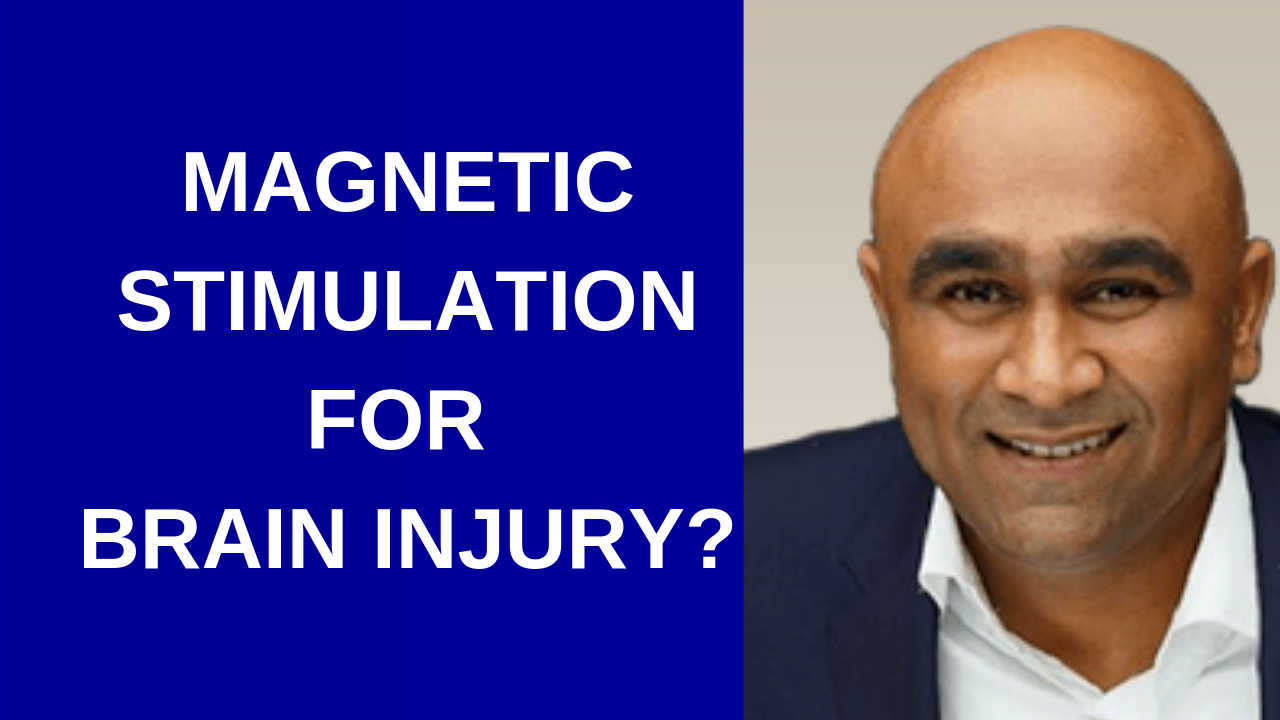 Can Magnetic Stimulation Improve Post-Concussive Symptoms after Brain Injury?
Feb 22nd, 2019 by dangardner
Neuropsychiatrist Mohammed Ahmed discusses Transcranial Magnetic Stimulation for Brain Injury and Alzheimers.
Can individualized Transcranial Magnetic Stimulation (Network-Based Targeting) improve post-concussive symptoms?
Can TMS improve nerve connectivity resulting in improved mood, memory, initiation, and energy?
Can TMS reduce the symptoms of Alzheimers?
Can TMS mitigate the risk of developing Alzheimers?
Early results are encouraging. But further clinical research is needed to confirm efficacy.
Dr. Ahmed talks about network-based targeting also known as individualized transcranial magnetic stimulation for symptoms like
depression, anxiety, apathy, and brain fog after traumatic brain injury.
He explains how the hippocampus (center of short-term memory) can be activated by stimulating the frontal lobes.
Dr. Dan Gardner's YouTube and Podcast channels and his website do NOT offer medical advice. You should not rely on this information as a substitute for, nor does it replace, professional medical advice, diagnosis, or treatment. See full Disclaimer: http://bit.ly/dgdisclaimer
**SUBSCRIBE FOR MORE VIDEOS **
*Interviews of brain injury survivors, family, and healthcare treaters
*Your Peripheral Brain (assistive technology tips)*
SUBSCRIBE TO VIDEOS http://bit.ly/tbirecovery-subscribe
**SUBSCRIBE TO PODCAST**
https://dangardner.podbean.com/
**SUBSCRIBE TO NEWSLETTERS**
Traumatic Brain Injury Recovery Updates
http://bit.ly/tbiupdates
Your Peripheral Brain - Assistive Tech Updates
http://bit.ly/dgtechtips
Share
|
Download(

Loading

)